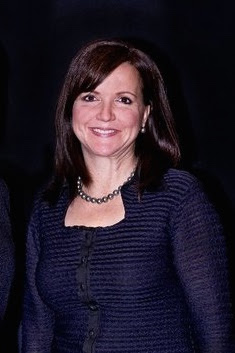 Hi I'm Carla Jorgensen and I'm the co-founder and director of Time to Blossom, a non-profit organization which helps young women be their best.  We have held conferences for the past seven years in Arizona and recently decided that instead of just helping 250-500 girls per year, we should really be sharing goodness with girls everywhere.  So we just launched MyTimetoBlossom.com, a blog for high school and college girls.  There are ten experts who cover success, health and fitness, fashion, being your best, relationships (friends, dating, family), learn from experts (featuring interviews), lifestyle (books, media, movies), being happy, spirituality, and beauty. (Topics are covered by the girls in order of appearance in the picture below.)
I thought it would be a good way to share the same life-changing teachings from our conferences with girls who aren't able to come to attend Time to Blossom.  I started working on it about a year ago and then I heard Elder Bednar speak at Education Week about sharing goodness around the world.  I received a confirmation right then that I was on the right track with this idea.
What is your favorite thing about working with all the My Time to Blossom girls? 
Two of the girls are my daughters, one is my daughter-in-law, and I've adopted the other girls in my own mind so I consider all of them to be "my" girls!  I love them and get inspired by all they do and the things they write for the blog.  They are smart, talented, righteous, and great examples.  They are genuinely sweet girls who I feel have a lot to share with girls younger than them.  They range in age from 19-29, eight are college graduates, one is currently in college, and one is serving a mission.
Why do you think it is important to "share goodness?"
The internet has made it possible to share things with people who live around the globe.  Statistics show that 75% of the world's population now has access to mobile phones, and in the future, they will all be smart phones.  By sharing goodness on a blog, people in other countries can learn about and get to know LDS girls and what they believe.  I think the potential for missionary work on smart phones will be astounding in years to come.
I'd like to introduce you to another person on the My Time to Blossom team.  She too is one of my daughters and has been behind our Instagram account for the past year.
What is you favorite hymn and why?
Come, Come Ye Saints is my favorite hymn.  When I was in Young Women's, I was able to go a a pioneer trek with my stake.  We sang this song the last day as we were walking to "Zion" and I was so touched by the Spirit that I had true empathy for the early pioneers and everything they had to go through.  Singing that song that day forever changed my life.
What is your favorite book?
I was going to say that my favorite book was "Lessons from Madam Chic" by Jennifer L. Scott (it really was inspiring!).  Then I realized, what would I do without my daily reading of the Book of Mormon?!  So, obviously the Book of Mormon is my favorite book for the peace and light it brings into my life.
What inspires you to keep going in life?
What inspires me to keep going in life is my knowledge of the plan of salvation. No matter how hard life gets, I know that this life is just a short moment in eternity, and that I want to live my very best so I can return to live with my Heavenly Father and family forever.
(Visited 27 times, 1 visits today)